CNC machining, BOP components
RSM brand oilfield products manufactured in Nisku
Rudy Schipper opened the doors of R.S. Machine & Manufacturing in Nisku in 1985. A small machine shop at that time, R.S. Machine became known as a company that would think outside the box to come up with the most economical ways to provide the highest quality of service.
In 2010, Rudy retired and transitioned the company to his key employees, who continue to move the company forward through growth and diversification.
To further modernize operations, CNC machines were added to the inventory of manual equipment R.S. Machine already had on hand. Enhancements were also made to the company's health and safety programs to maintain a safe and comfortable work environment for all employees.
In spite of any changes made over the past couple of years, R.S. Machine continues to follow Rudy's motto: "Think before you do - Always!"
With qualified staff and a variety of machines, R.S. Machine and Manufacturing Ltd. continues to provide superior customer service and high quality workmanship to their customers in the oilfield, industrial construction, agriculture and manufacturing industries. R.S. also subcontracts in-house, independent inspectors and engineers who provide a variety of inspection and certification services as required.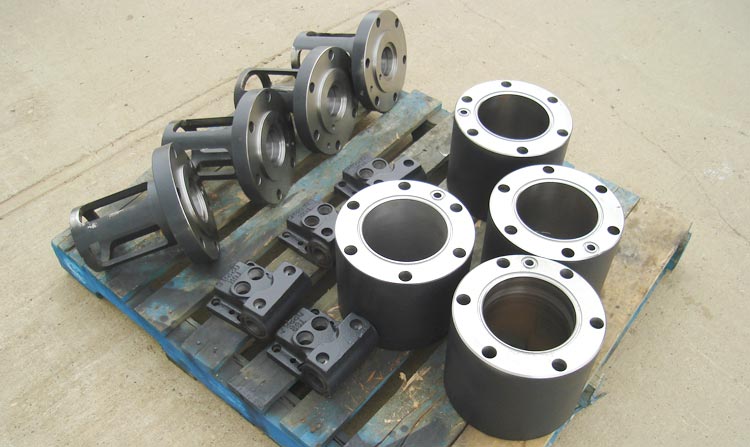 Our employees

R.S. Machine is a great place to work, with a friendly environment, low employee turnover, excellent benefits and many other perks. Many R.S. Machine personnel have been with the company for more than ten years, contributing to its growth with their dedication and innovation.

To guarantee the company continues to offer the highest quality workmanship, R.S. Machine works with each employee to further their education through apprenticeship programs, workplace safety classes, CNC software training and other relevant courses. Available apprenticeships include journeyman welding, machining and millwright.

Our customers

R.S. Machine provides ongoing services to a diverse group of clients across Canada and the United States, including drilling contractors, BOP certified rebuilders, industrial contractors, oilfield supply retailers and farmers. Many customers have turned into long-time, valued clients thanks to R.S. Machine's competitive pricing and the highest quality products and services. R.S. Machine and Manufacturing is committed to continuous improvement in customer satisfaction and advancements in our standards and quality control.